Platinum 6.5mm (1 carat round diamond) Solitaire Engagement Ring
0008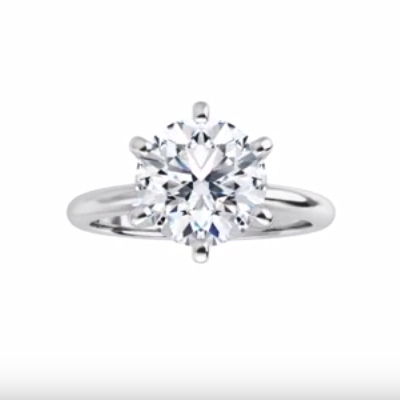 The Platinum 6.5mm (1 carat round diamond) Solitaire Engagement Ring is the perfect way to say, "I want to spend the rest of my life with you." Her eyes will glow and sparkle at the sight of this engagement ring. We offer a 1 carat diamond that is full cut having G-H color, which is colorless to the naked eye marking a higher grade diamond. The diamond also has a VS quality that is very slightly included meaning nearly flawless to the naked eye.
Specifications
Weight: 3.371 DWT (5.24 grams)
Approx. Shoulder Width: 2 mm
Approx. Finger Size: 6-9 (select your choice)
Approx. Top Height: 7.13 mm
Surface Finish: Polished
Primary Stone Shape: Round
Approx. Shank Base Width: 2 mm
Approx. Shank Base Thickness: 1.69 mm
Approx. Shoulder Height: 2.33 mm
Metal Color1: White
Jewelry Material Type1: Platinum
Primary Stone Size: 6.5 mm
Approx. Top Dimensions: 8.3
Select from a variety of finger sizes!